Friday, July 23, 2021
Good morning and Happy Friday. Today, we toast to your health and happiness.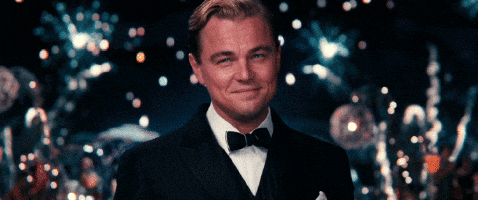 Here's to a great weekend. 😎
⏰🚀 Ready, Set, Go: Today's newsletter takes 4.36 minutes to read. (With the 360° view: +3.38 minutes.)
👇📰 Quick Bits
🇯🇵 Everything You Need To Know About The Olympics
Sue Bird & Eddy Alvarez, who were voted as flag bearers for this morning's opening ceremony by fellow Team USA athletes; Image: NBAE/Getty Images
🎁 DONUT Headline: The opening ceremony begins around 7 a.m. ET this morning. Actual competition has already started, featuring success for USA Softball and disappointment for U.S. Women's Soccer (two pre-Olympic favorites to capture gold).
The Tokyo Olympics opening ceremony takes place this morning, starting at 6:55 a.m. ET on NBC (live stream link; the network will also replay it at 7:30 p.m. ET). Each ceremony has a theme, and this year it's "United by Emotion."
📰 "No Such Thing As Bad Press?"… In the week leading up to the opening ceremony, the event found itself making headlines for the wrong reasons.
On Monday: A Japanese composer whose music was to be played during the ceremony resigned after old magazine articles resurfaced. In them, he boasted of bullying a classmate with disabilities and said he had no regrets.
Yesterday: The opening ceremony director was fired for using "a phrase ridiculing a historical tragedy" – referring to a Holocaust joke he made during a comedy show in 1998.
⚽🥎⚾ What's happened so far… Although the opening ceremony is today, the actual competition began two days ago:
The U.S. women's soccer team – aka the reigning World Cup champs – suffered a 3-0 defeat at the hands of Sweden on Wednesday, ending their unbeaten streak of 44 matches. (Other women's scores | Men's scores)
The U.S. softball team – ranked No. 1 in the world – won its first two games against Italy (2-0) and Canada (1-0). Full softball results.
More than a dozen athletes have tested positive for COVID-19 in recent days and will miss the Games, including five from Team USA, per CNN.
📺 Tuning in… Take a peek at NBC's full schedule for the entire Olympic Games. It's sorted by event and features video links for every single contest. (Warning: You'll need a cable subscription that includes NBC.)
+Bonus: Dirty Games? Testing slowdown during COVID raises questions
🔒📚 Hong Kong Arrests 5 Over Children's Books
Image: Twitter
🎁 DONUT Headline: China continues to crack down on Hong Kong residents who oppose its influence in the region, this time focusing on 'seditious' children's books explaining the struggle of pro-democracy protesters using an analogy involving wolves and sheep.
Five members of a speech therapists' union were arrested by Hong Kong's new national security police unit, who said they "conspired to publish, distribute, exhibit or copy seditious publications."
🤿 A deeper dive… In recent months, the union published three illustrated e-books attempting to explain Hong Kong's democracy movement to children, with democracy supporters portrayed as sheep living in a village surrounded by hungry wolves.
The first book, titled Guardians of Sheep Village, explains the 2019 protests that swept through Hong Kong. The other two are based on real-life scenarios where Hong Kongers went on strike against or tried to flee from mainland China's influence over the island.
Police accused three men and two women (all aged 25–28) of attempting to stir up "the public's – and especially young children's – hatred towards Hong Kong's government and judiciary and to incite violence and illegal acts."
⚖️ As for the charges… Sedition is a colonial-era law that, until last year, had not been used on the island since it was handed over to China in 1997.
Police and prosecutors now use it regularly to clamp down on political speech and views, alongside the national security law passed last summer.
Most of those arrested for such crimes are denied bail. Sedition carries a sentence of up to two years in jail for a first offense, while violators of the national security law can face up to life in prison.
📅 On the horizon… Yesterday's arrests and the CCP's actions continue to confirm fears about a growing lack of tolerance for dissent in Hong Kong. Beijing shut down the island's final remaining pro-democracy newspaper late last month.
🍩 DONUT Holes…
Image: CRRC
🔥 The Hot Corner
💬 Heard Through the Grapevine… "If a game cannot be rescheduled within the current 18-week schedule and is canceled due to a Covid outbreak among non-vaccinated players on one of the competing teams, the club with the outbreak will forfeit the contest." –An excerpt from an NFL memo sent to all 32 clubs on Thursday.
In addition, the league said players on both teams will not be paid if a contest is canceled due to unvaccinated players. The team responsible would cover financial losses and be subject to further discipline from the commissioner's office.
🔢 Stat(s) of the Day… Organizers of the Tokyo Olympics have said the Games will cost $12.6B – but a report from Japan's National Audit Board found the costs would amount to $22.3B, while financial newspapers Nikkei and Asahi Shimbun calculated total costs could reach $28B.
📖 Worth Your Time… 'Call Her Daddy' Host Alex Cooper Wants to Have the Biggest Podcast in the World
🗣👂 Dose of Discussion
🧠 Half of My Head Hurts From Havana (Ooo Na-Na) 🎶
Image: Alex Sandoval
🎁 DONUT Headline: Havana Syndrome is affecting more and more American officials abroad, this time mainly in Europe. What's causing it? And what can be done to make it stop?
As many as 200 Americans have reported experiencing symptoms of Havana Syndrome, including new cases among U.S. officials in Vienna and Berlin that came to light last week, per NBC News.
"It is global — but there seems to be an awful lot going on in Europe," said one source.
🇨🇺 Umm, Havana Syndrome?… It's the term for a series of unexplained medical symptoms first experienced by U.S. State Department personnel and Canadian diplomats stationed in Cuba starting in late 2016.
Those affected describe a range of symptoms, including dizziness, headache, fatigue, nausea, anxiety, cognitive difficulties, and memory loss.
In some cases, diplomats and intelligence officers were forced to leave active service due to complications from the condition, such as chronic insomnia, headaches, and even brain damage.
〰️🔫 What's Causing It?… Initially, U.S. investigators believed the syndrome resulted from an attack by a sonic or acoustic weapon, while their Canadian counterparts suggested toxins from nearby mosquito fumigation.
This changed after a comprehensive analysis published by the National Academies of Sciences, Engineering, and Medicine identified the most likely culprit as "directed, pulsed radio frequency energy."
Translation: It's probably some sort of microwave gun.
👁️ Looking ahead… The director of the CIA tapped a veteran of the agency's successful hunt for Osama bin Laden to lead a task force aimed at finding the cause of the repeated health incidents, per the WSJ.
U.S. intelligence agencies in 2018 considered Russia a leading suspect – but there's not any conclusive evidence tying Moscow to the incidents (that we know of).
🏆 Quick Pet Olympics Update👇
The One Pet To Rule Them All…
The Final Four will be finalized later today. At stake: A year's worth of free treats from our partners.
🛸🌄📲 Calling from the Future…
⚡ A Battery Of Tests
Image WSJ
🎁 DONUT Headline: A startup called Form Energy claims its new iron-based battery can cheaply store large amounts of electricity for power grids, a milestone that would bolster a large-scale transition to renewable energy sources. (Sir Mix-a-Lot said it best: "I like big batts and I cannot lie.")
Four-year-old startup Form Energy says it's developed a battery powered by tens of thousands of small pieces of iron – an abundant, nontoxic, and nonflammable mineral – that can provide power for days at a time.
The device "breathes" in oxygen to convert iron to rust. It then turns the rust back into iron and exhales oxygen to create electricity. (Similar to how we breathe… except obvi without the iron part.)
Lithium-ion batteries, the traditional choice to power electric vehicles and power grids, currently cost between $50 and $80 per kilowatt-hour of storage.
Form Energy asserts its system of iron-air energy generation will cost less than $20 per kilowatt-hour – a level at which renewable energy sources and durable storage could fully replace fossil-fuel-burning power plants.
By 2023, the startup plans to produce a battery capable of supplying energy to a power grid for more than six continuous days.
🤗 Daily Dose of Positive
🦢🦢 Feathery Friends Friday: In Sickness & In Health
Images: Facebook
One fateful day not so long ago, employees at the Cape Wildlife Center in Barnstable, MA, noticed an injured goose limping near the facility. After a wild goose chase (hehe), they safely captured the bird so they could bring him in for an assessment.
The goose, nicknamed Arnold, needed immediate surgery. As the team began to prepare for his procedure, an unexpected visitor showed up at the hospital – his mate.
Canadian geese mate for life, and these two lovebirds take their relationship seriously. Arnold's mate stood outside the door for the entire surgery and would not let him out of her sight.
Arnold's recovery may take a few weeks, so the team set him up near the door to keep the pair close together. 🥰
💡 Dose of Knowledge
🥇 Put A Ring On It
What do the five Olympic rings represent?
A) Peace, Love, Unity, Respect, Sportsmanship
B) Africa, the Americas, Asia, Europe and Oceania
C) The five days of competition held at the original Olympic Games in 776 BC
D) Strength, Agility, Flexibility, Endurance, and Speed
(keep scrolling for the answer)
🍩 Share The DONUT
Access exclusive rewards and even an all-expenses-paid round trip to Austin, TX, just for sharing this newsletter.
Simply:

1. Copy your unique referral link.👇
2. Email said link to a coworker or two, drop it in the fam group chat, hire a pilot to write it in the sky, etc.
3. Watch the rewards roll in.
Ambassador Rewards and Progress →
💡 Dose of Knowledge Answer
B) Africa, the Americas, Asia, Europe, and Oceania
The five Olympic rings represent "the union of the five continents," per the International Olympic Committee – though it's wrong to say each color represents a specific continent.
The five ring colors, along with the white background, represent the colors found in the flags of all nations at the time the rings were created (1913).
🍩 Daily Sprinkle
"As a cure for worrying, work is better than whisky. Much better."
–Thomas Edison (1847-1931)