Wednesday, July 7, 2021
Good morning. The media company founded by actress and entrepreneur Reese Witherspoon, whose titles include the hit HBO drama "Big Little Lies," is reportedly exploring a sale.
People close to the situation say the company could be valued at as much $1 billion in a deal, the WSJ reports.
Hello, sunshine. 🏖☀️😎
Pssst. This story reminds us of a joke: Did you hear about the actress that got stabbed last night? Her name was Reese something or other…
⏰🚀 Ready, Set, Go: Today's newsletter takes 4.86 minutes to read. (With the 360° view: 7.96 minutes.)
👇📰 Quick Bits
🇨🇦 Churches Are Burning Down in Canada
Image: Ontario Provincial Police
🎁 DONUT Headline: At least nine churches in Canada have been burned to the ground by unknown culprits. Emerging thought is that it's likely a reaction to the discovery of over 1,000 unmarked graves at former church-run mandatory boarding schools for Indigenous peoples in Canada.
At least nine Catholic and Anglican churches across Canada have burned to the ground in recent weeks, while a handful of others have been vandalized.
No arrests or suspects have been announced by Canadian police officials.
📜 Background: The incidents are believed to be a reaction to the discovery of more than one thousand unmarked graves at several former Catholic-run residential schools – a network of mandatory boarding schools for Indigenous peoples in Canada.
The stated purpose of the schools, some of which date to the 19th century and the last of which closed in the 1990s, was assimilation – i.e., ridding the students of ties to their communities and instilling European culture, according to the Truth and Reconciliation Commission (which was funded by the Canadian government as part of a legal settlement to address the wrongs of the system).
📸 The Big Picture: Many residential school survivors, Indigenous leaders, and Canadian officials have called for an end to the arson attacks on churches, some of which are located on First Nations territories.
"Many residential school survivors hate the church with a passion – but I have never heard any of them ever suggest people turn to this … I talk to a lot of residential school survivors and, sure, there is a lot of hatred and bitterness and anger – but that still doesn't mean you go and do arson." –Chief Clarence Louie of the Osoyoos Indian Band.
+Bonus: Inuk leader Mary Simon was appointed as Canada's first ever Indigenous governor general by PM Justin Trudeau on Tuesday.
📝 The Pentagon Executes Order 66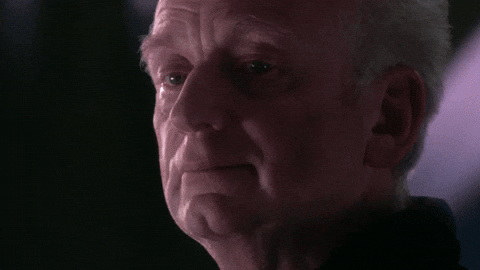 🎁 DONUT Headline: The Pentagon decided to terminate its $10B JEDI cloud computing contract – which was caught up in a legal battle between Microsoft and Amazon – in favor of a new multivendor cloud project (which, sadly, is not referred to as 'Return of the JEDI').
Pentagon officials on Tuesday terminated the $10B Joint Enterprise Defense Infrastructure (JEDI) cloud computing contract that had been the subject of a legal dispute between Amazon and Microsoft.
📅 A Brief Timeline:
October 2019: Microsoft was awarded the massive JEDI contract over market leader Amazon Web Services (AWS).
November 2019: Amazon filed a lawsuit claiming then-President Trump's bias against Amazon's then-CEO Jeff Bezos influenced the decision.
April 2020: The Pentagon's inspector general released a 313-page report concluding the award did not appear to be influenced by the White House.
From the WSJ: "In terminating the contract with Microsoft Corp., Department of Defense officials focused largely on technical reasons, saying advances in cloud computing and the Pentagon's own evolving needs had made the Joint Enterprise Defense Infrastructure scheme obsolete."
As part of the decision to terminate the JEDI (insert Darth Sidious meme), the Pentagon announced a new multivendor cloud project called the Joint Warfighter Cloud Capability available to all qualified vendors – a list that currently only features Microsoft and Amazon, but could expand to include Google, Oracle, and IBM.
🍩 DONUT Holes…
Image: Weather Channel
+Bonus: See where Elon Musk lives.
🔥 The Hot Corner
💬 Heard through the grapevine… "Something unprecedented is happening over on Netflix right now. Manifest is in the midst of a historic run on the Top 10 charts, as the program just completed its 23rd consecutive day in the #1 position—a feat only two other shows have accomplished: Ginny & Georgia and Tiger King," Travis Bean reports in Forbes.
🔢 Stat of the Day… Mining bitcoin got 27.9% easier in June, the largest drop in mining difficulty since the network was created in January 2009. The decline in difficulty is attributed to China's crackdown on bitcoin mining, which has caused a significant decrease in bitcoin's hash rate.
📖 Worth Your Time… America's Pot Labs Have A THC Problem
🔥💸 Sponsored by Alternative Assets 📈💰
Forget Meme Stocks
Let's talk about investing in something you really care about.
Alternative Assets will help you find unique investing opportunities in industries you love. Like rare books – just imagine owning a piece of your favorite novel. 📚🐛
Personally, since we were promised the roaring 20's, we'd love to get a piece of that champagne bizzz.🍾
The world of alts is exploding and Alternative Assets wants to make sure everyone has access to these unique markets. They will help you make sense of it all in their newsletter.
You'll receive insightful and actionable research on investments that will give you an edge in your portfolio.
My portfolio is doing pretty well already…
Well, you can do better. Because their picks are consistently outperforming the collectible markets.
Check out Alternative Assets today.

Disclaimer: The authors are not finance or tax professionals. They are self-taught accredited investors, sharing information, research, and lessons learned. Their published content is intended to serve as research, not financial advice. It is recommended that you do your own analysis before investing based on your personal financial circumstances.
🗣👂 Dose of Discussion
🇨🇳 The CCP's Influence on the World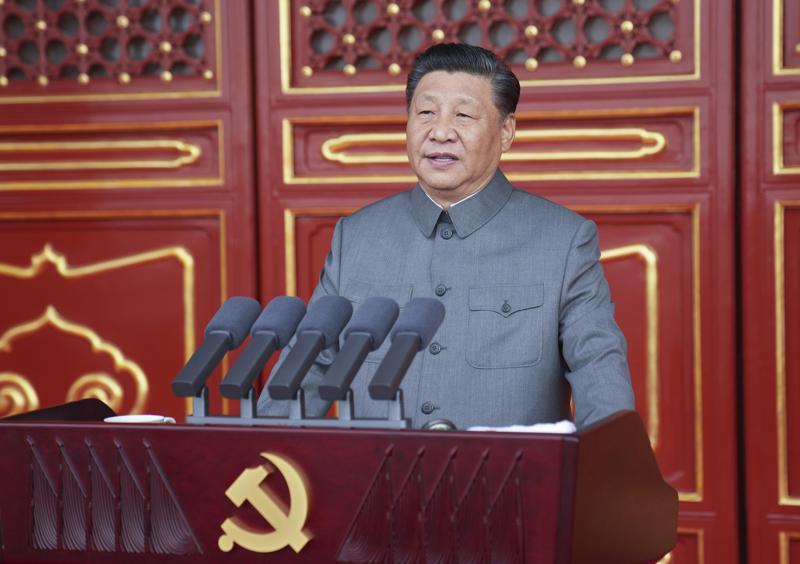 Image: AP
🎁 DONUT Headline: The Chinese Communist Party celebrated its 100th anniversary last week, and the most powerful political party on Earth shows no signs of slowing down. What should the world do?
Chinese President Xi Jinping last week delivered an impassioned speech at an event celebrating the centenary (100-year anniversary) of the ruling Chinese Communist Party.
In it, he warned foreign powers would "have their heads bashed bloody" if they attempt to bully or influence the country (though there is some dispute over the exact translation and meaning behind the remark).
President Xi, who has eliminated limits on his time in office – prompting speculation he could rule for life, as Chairman Mao did – also threatened any nation who dares to stand in the CCP's way when it comes to territories like Hong Kong and Taiwan.
📸 The Big Picture…The CCP has been working to expand its influence, both abroad and at home.
It has slowly completed its takeover of Hong Kong after the island passed a CCP-approved national security law last summer. Most recently, Hong Kong officials cracked down on the city's last remaining pro-Democracy newspaper, and nine people were arrested in an alleged bomb plot.
In last week's speech, President Xi Jinping promised a "complete reunification" with Taiwan after months of Chinese military action in the South China Sea, prompting the self-ruled island to issue a response committing to defending its sovereignty and democracy.
China has also become increasingly wary of its tech giants and is starting to curb their power. Over the weekend, Chinese regulators clamped down on ride-hailing app Didi Chuxing less than a week after it went public in one of the largest U.S. IPOs of the past decade. In April, the Chinese government blocked the IPO of the world's largest fintech company, Ant Group, and forced it to restructure.
Yes, But… The international community has gradually grown more openly hostile towards China – apart from a select few nations like Russia, Iran, and North Korea.
Last month, NATO and the Group of Seven (G7) – both of which include the U.S. – issued communiqués that, in part, warned of "systemic challenges to the rules-based international order" posed by "China's stated ambitions and assertive behaviour."
📣🗣💬 This Week's Poll Question
Last week's question was a departure from the norm – namely, instead of covering a controversial topic, we placed more of an emphasis on fun and entertaining.
Based on all y'all who wrote in with comments, we'll be making this week Fun Poll Question Part 2.
Our question to you: Would you rather live in the Star Wars universe OR the Harry Potter universe?
Quick caveat: You can lead any life you desire in either universe. This means you could be a Jedi, Death Eater, resident of Coruscant, Auror, Sith, etc. – the worlds are your oyster. Just make sure to tell us about it, the more creative the better.
+Note: The most thoughtful, entertaining responses will be featured in tomorrow's newsletter.
🛸🌄📲 Calling from the Future…
🏥 Emerging Responder…
Image: Loughborough University
🎁 DONUT Headline: A British college student developed a potentially life-saving device that can stop bleeding from stab wounds in as little as 30 seconds.
The device, known as REACT, consists of a medical-grade silicone sleeve called a "tamponade" and a handheld device known as an "actuator," and works by inflating and applying internal pressure to open wounds.
Joseph Bentley, its inventor, claims using the device is "quicker and simpler" than traditional 'wound packing' – the process of pressing gauze into a stab wound to apply pressure.
Bentley says his product targets areas of the body where stab wounds are often difficult to treat, such as the armpit, groin, and abdomen.
🤗 Daily Dose of Positive
♟The King's Gambit
Images: U.S. Chess Foundation
Becoming a grandmaster in chess is a goal many players spend a lifetime trying to achieve. The title requires thousands of games played, three norm scores (or high-level tournament performances), and a 2500 FIDE rating – in short, it's no easy feat.
Twelve-year-old Abhimanyu Mishra has already achieved all of the above.
He recently became the youngest chess grandmaster in history after defeating grandmaster Leon Mendonca in the ninth round of a tournament in Budapest, Hungary.
💡 Dose of Knowledge
🚘 Lap of Luxury
Which car company owns Audi, Bentley, Lamborghini, Porsche, and Ducati?
A) Mercedes-Benz
B) Fiat Chrysler
C) Volkswagen
D) Peugeot
(keep scrolling for the answer)
🍩 Share The DONUT
Access exclusive rewards and even an all-expenses-paid round trip to Austin, TX, just for sharing this newsletter.
Simply:

1. Copy your unique referral link.👇
2. Post said link on social media, drop it in your group chat, convert it to Morse code and send up smoke signals, etc.
3. Watch the rewards roll in.
Ambassador Rewards and Progress →
💡 Dose of Knowledge Answer
C) Volkswagen
The Volkswagen Group controls 11 brands across seven European countries: Volkswagen, Audi, SEAT, ŠKODA, Bentley, Lamborghini, Porsche, Ducati, Volkswagen Commercial Vehicles, Scania and MAN.
That number used to be 12 – until Volkswagen agreed on Monday to sell Bugatti to Croatian firm Rimac, with Porsche maintaining a 45% ownership stake.
🍩 Daily Sprinkle
"Never attribute to malice that which is adequately explained by stupidity."
–Robert J. Hanlon (unknown). This quote is also referred to as Hanlon's Razor.