Friday, August 20, 2021
Good morning and welcome to Friday.
⏰🚀 Ready, Set, Go: Today's newsletter takes 4.79 minutes to read. (With the 360° view: +3.37 minutes.)
👇📰 Quick Bits
🔬 An Unexpected Discovery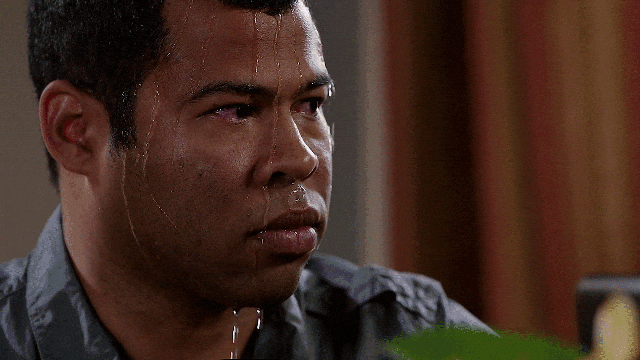 Image: Giphy
🎁 DONUT Headline: Medical researchers at UPenn announced a potentially groundbreaking weight-loss discovery in Science yesterday, following an experiment originally concocted to study insulin resistance on mice.
Before we begin, there's a bit of context you need to know. Thymic stromal lymphopoietin (TSLP) is a cytokine; cytokines allow your cells to talk to each other and are crucial for healthy immune system function.
📖 Our story starts with a team of UPenn researchers… The Kambayashi research group had been investigating the expanded role of TSLP to combat diabetes, and concocted an experiment.
"What we wanted to find out was whether it could impact insulin resistance," said principal investigator Dr. Taku Kambayashi, an associate professor of Pathology and Lab Medicine at Penn. "We thought that the cytokine could correct Type 2 diabetes, without actually causing the mice to lose any weight."
🧪 It's experiment time… The researchers injected obese mice with a viral vector to increase their bodies' TSLP levels.
Over four weeks, the control group continued to gain weight, but the weight of the treated mice went from 45 grams down to a healthy 25 grams, on average.
The TSLP-treated mice also experienced improved blood glucose and fasting insulin levels, as well as decreased risk of fatty liver disease.
And if that wasn't crazy enough: The treated mice were eating 20 to 30 percent more, had similar energy expenditures, base metabolic rates, and activity levels, when compared to their non-treated counterparts.
💡 An unexpected discovery… After parsing through the results, the team discovered TSLP stimulated the immune system to release lipids through the skin's oil-producing sebaceous glands.
In plain English: the treated mice were sweating out fat – and they think it could be possible in humans, too.
"This was a completely unforeseen finding, but we've demonstrated that fat loss can be achieved by secreting calories from the skin in the form of energy-rich sebum," says Kambayashi. "We believe that we are the first group to show a non-hormonal way to induce this process, highlighting an unexpected role for the body's immune system."
📝 The bottom line: To be clear, this is just a single study using mice as test subjects, not humans. BUT – it introduces the possibility that increasing sebum production via the immune system could be a strategy for treating obesity.
🖥️🎧 Coming To A Headset Near You…
Images: Facebook
🎁 DONUT Headline: Facebook launched an open beta of Horizon Workrooms, its new virtual-reality remote work app, moving one step closer to its goal of establishing the "metaverse."
Workrooms is free, but users must own a VR headset to get the full experience. The latest Oculus Quest 2 model starts at $299, though it's currently out of stock at most retailers.
🤿 A deeper dive… In the app, up to 16 people can sit around a virtual conference table together as digital avatars of themselves. It supports up to 50 people if some on the call are using webcams instead of VR headsets.
The Workrooms app connects to your computer, so users can see their desktops floating directly in front of them (or project the contents onto a shared conference screen).
🤯 Time to get 'meta'… Facebook says Workrooms isn't the so-called "metaverse," but rather a small and important step towards its creation.
The app is part of a bigger umbrella project Facebook is building called Horizon that aims to essentially be the entire Facebook universe – or metaverse – for virtual reality, complete with tools for creators and developers to build games and other apps for the Oculus.
🍩 DONUT Holes…
Image: Joshua Stevens/NASA Earth Observatory; showcases bizarre ripples in the hills surrounding the Markha River in northern Russia on Oct. 29, 2020.
🔥💸 Sponsored by KING KANINE 🐕🐩
Meet Sammie 🐶
Sammie the Sheltie hates the car, she drools non-stop. Part of her job is to accompany her mom to their barn, but it's an hour and 45 minute drive. 😱
Absolutely nothing worked to ease her car anxiety, she just kept on drooling. Until her mom gave her KING KANINE's KING KALM CBD OIL. Now, Sammie rides in the car happily! 🥳 She even comes running for her yum-yums.
Many dogs have some form of anxiety, just like Sammie. Even our CEO Peter's dog, Calvin, gets some KING KALM when guests come over.
While it would frankly be a dream to be a doggie therapist and have a chat about treating the root cause of pets' anxiety, science is not quite there… yet.
Instead, KING KALM CBD OIL combats your dog's anxiety. They'll feel more at ease so you can live your best lives together.
All-natural ingredients and rigorous testing ensure you're giving your best friend the highest quality wellness product.
And even better – enter the code "DONUT15" at checkout for 15% off anything in-store.
🔥 The Hot Corner
💬 Heard Through the Grapevine… "In order to ensure the long-term sustainability of our platform, and to continue to host an inclusive community of creators and fans, we must evolve our content guidelines," OnlyFans, a content subscription service known for hosting amateur pornographic material, told Bloomberg.
The quote refers to the company's announcement yesterday that it will block sexually explicit content starting in October at the request of its banking and payout partners. Nude photos and videos will be allowed if they fit the platform's content guidelines, but no guidance has yet been provided.
Another possible reason for the move: the company is struggling to find investors, per Axios.
🔢 Stat of the Day… 61% of U.S. taxpayers paid no federal income taxes in 2020, up from 44% in 2019.
Analysts say unemployment, stimulus checks, and tax credits are the main reasons for the increase in Americans who did not owe.
📖 Worth Your Time… I didn't know how to write about my sister's death—so I had AI do it for me.
🗣👂 Dose of Discussion
🇦🇫 The Situation in Afghanistan
The Taliban confronts a pro-Afghan demonstration in Kabul near the presidential palace; Image: Victor J. Blue/NYT
🎁 DONUT Headline: We last covered the events occurring in Afghanistan in Tuesday morning's newsletter. Here's what's happened since. 👇
Tuesday: The U.S. froze nearly $9.5 billion in assets belonging to the Afghan central bank and stopped shipments of cash to the nation in an attempt to keep the Taliban from accessing the money.
Wednesday: Dozens of protesters gathered in three eastern cities – Jalalabad, Khost, and Asadabad – prompting a violent response from the Taliban that killed at least two people. Video footage showed militants firing guns into the air and attacking people with batons to disperse the crowd.
Thursday (Afghan Independence Day): Hundreds of protesters gathered in Kabul, Asadabad, Jalalabad, and other cities, prompting a violent Taliban response similar to the previous day. A witness said "several" people were killed when militants fired on a crowd in Asadabad.
📅 Looking ahead… The Taliban has publicly promised to respect women's rights and ensure Afghanistan under their control does not become a haven for terrorists, contrary to the militant group's previous reign from 1996-2001.
🛸🌄📲 Calling from the Future…
🔧 Real Steel
Hybrit plant in Sweden; Image: Sara Blix/SSAB Press Office
🎁 DONUT Headline: A Swedish eco-friendly steel venture shipped the world's first customer delivery of "green steel."
From cars to construction projects, refrigerators to surgical scalpels, steel has a major presence in modern life – but coal-based steel production accounts for ~8% of global greenhouse gas emissions.
A steel joint venture named HYBRIT began testing operations of its steel plant in northern Sweden one year ago, aiming to replace coking coal – a fuel used in steel plant blast furnaces – with electricity and hydrogen.
This week, HYBRIT announced the delivery of its first commercial shipment of fossil-free steel to Swedish automaker Volvo, which will begin producing prototype vehicles using the material later this year.
The company aims to achieve full commercial production of its "green steel" by 2026.
🤗 Daily Dose of Positive
🐱❤️ Furry Friends Friday: Search and Rescue
Piran the hero cat; Image: Tamara Longmuir
It's often said that black cats are bad luck – but one UK woman begs to disagree.
When the eighty-three-year-old woman went missing on a farm, her family and neighbors searched for hours without success.
Nearly giving up hope, one search-party member named Tamara noticed the missing woman's cat Piran meowing incessantly near the edge of a corn field. She decided to follow him.
Piran led her to a ravine, where his owner could be faintly heard 70 feet below after losing her footing and falling hours before.
Tamara was able to call emergency services to rescue the elderly woman, and she miraculously escaped the incident with only minor injuries.
💡 Dose of Knowledge
📛 The Name Game
What does the "E" in Chuck E. Cheese stand for?
A) Edgar
B) Entertainment
C) Edward
D) Extra
(keep scrolling for the answer)
🍩 Share The DONUT
Access exclusive rewards and even an all-expenses-paid round trip to Austin, TX, just for sharing this newsletter.
Simply:

1. Copy your unique referral link.👇
2. Post said link on social media, drop it in your group chat, write a best-selling novel and include it in the foreword, etc.
3. Watch the rewards roll in.
Ambassador Rewards and Progress →
💡 Dose of Knowledge Answer
🍩 Daily Sprinkle
"The man who removes a mountain begins by carrying away small stones."
–William Faulkner (1897-1962)