Tuesday, January 25, 2022
Good morning and welcome to Tuesday. On today's docket:
Some monkey business went down in PA
The James Webb reached its final position
And the origin story behind shopping carts is pretty strange
⏰🚀 Ready, Set, Go: Today's news takes 3.83 minutes to read. Then it's the fun stuff.
🍩 Daily Sprinkle
"If you set your goals ridiculously high and its a failure, you will fail above everyone elses success."
–James Cameron (b. 1954)
⏲ Speed Round
SCOTUS Affirms It Will Act on Affirmative Action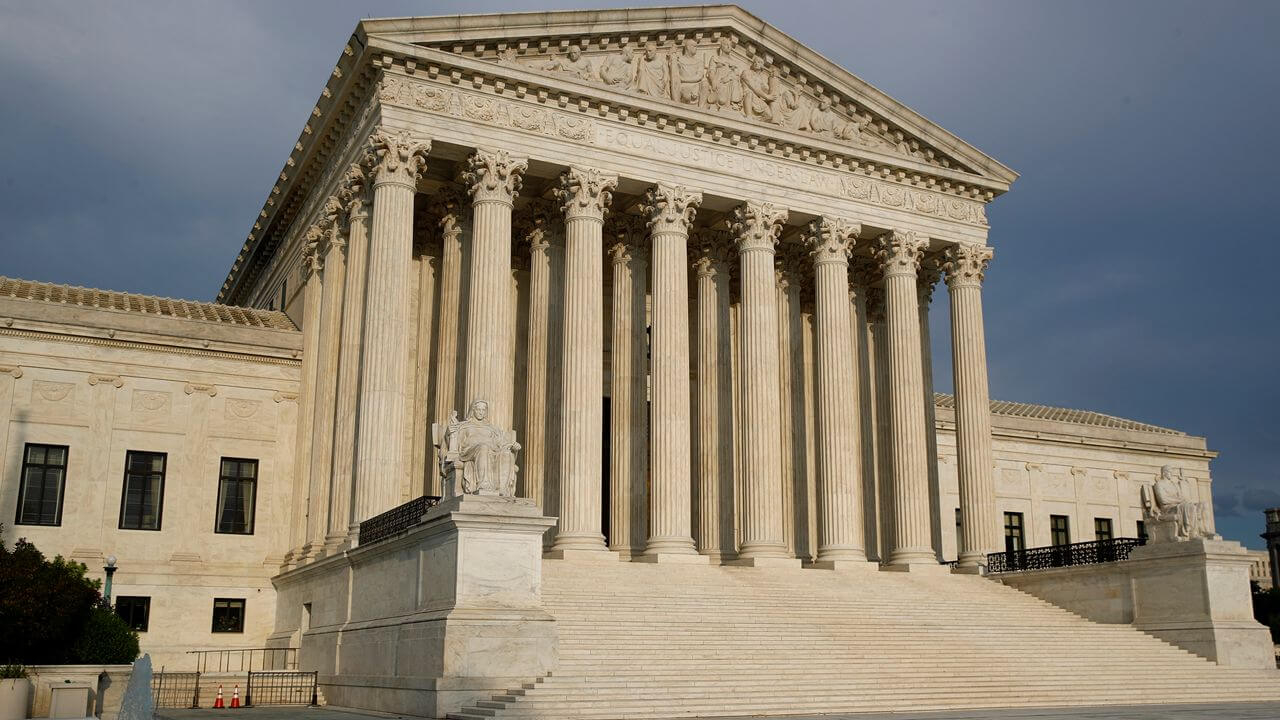 Image: Twitter/@NY1
⚖️ Yesterday, the Supreme Court agreed to hear a pair of challenges to race-conscious admission policies at Harvard and the University of North Carolina, which could shape the future of affirmative action in higher education.
The lawsuits were filed in 2014 by a group called Students for Fair Admissions, which alleges both schools violated federal civil rights law by using quota-like standards for student diversity that artificially raised the bar for admission for Asian-Americans.
Under the Trump administration, the Justice Department supported the lawsuit. But last month, the Biden-led DOJ filed a legal brief offering support for Harvard and urging the Court to turn away the challenge.
Both schools deny the allegations, saying they consider race as one of many different factors when evaluating applicants. They also cited Supreme Court precedent and lower courts' unanimous rulings in their favor.
Asian Americans make up roughly a quarter of the 2021 class at Harvard. School officials estimate changes to the process may drop the Black student body from 14% to 6% and Hispanic student body from 14% to 9%.
+Looking ahead: The Supreme Court is expected to consider the two cases in its next term, which starts in October. Under that timeline, its ruling will likely come around June 2023.
+Go deeper: From the Left | From the Right | What is affirmative action?
The James Webb is Finally in Position
Image: JWST
🛰️ NASA's James Webb Space Telescope (JWST) performed its final course correction maneuver yesterday afternoon, putting itself into its final resting place roughly 1 million miles from Earth.
Launched on Christmas Day, the $10 billion JWST was too large to fly to space in its final form. To remedy this, NASA launched the telescope folded up inside a rocket and designed a complex routine of shape-shifting and unfurling to be carried out upon reaching space (which was executed flawlessly).
The JWST is equipped with a 70-foot sun shield that'll permanently face towards the Earth and Sun. Its purpose is to keep the telescope's instruments extra cold and allow detection of infrared signals from the furthest points in the universe.
Once it reaches its intended orbit, JWST's thrusters will still have to make minor adjustments every ~20 days to ensure it stays on track. Those two to three minute bursts will ultimately determine how long the telescope stays operational, as its mission ends when the fuel runs out in 10 to 20 years.
+Looking ahead: Scientists and engineers will soon start precisely aligning the telescope's mirrors and testing all of its instruments. If all goes well, the first images are expected by this summer.
Panasonic is Reportedly Charging Tesla
Image: Tim Kelly/Reuters
🔋 Panasonic will start mass producing next-gen lithium-ion batteries for Tesla as early as 2023, according to a report from Nikkei Asia. The company plans to invest $700 million in production facilities in Japan, with an expected output equivalent to ~150,000 vehicles each year.
Panasonic's new battery will reportedly have 5x the capacity of existing models and is 10% to 20% cheaper to produce. If true, it could lead to cheaper EV prices overall since batteries today make up ~30% of the vehicle's cost.
Tesla's flagship Model S currently has a range of about 400 miles on a single charge. With Panasonic's new 4680 battery (☝️ on the left), that number would reportedly improve by more than 15% to 465+ miles.
In a statement to Reuters, Panasonic declined to confirm the report: "We are studying various options for mass production, including a test production line we are establishing this business year. We don't, however, have anything to announce at this time."
+On the horizon: The status of Tesla's new batteries will likely be mentioned when the company reports its Q4 and full-year 2021 earnings tomorrow.
🔥👩‍🏫👨‍🏫 Sponsored by Mud & Ink Teaching
Teaching Ain't Easy.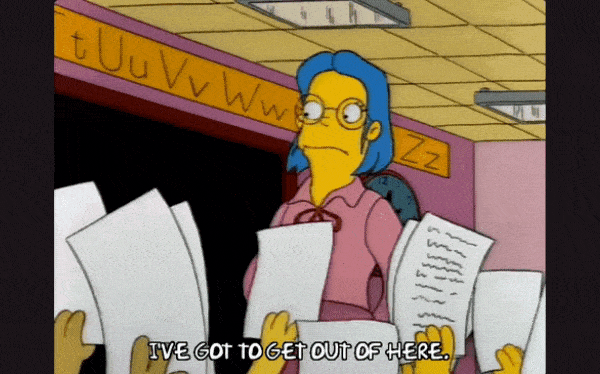 Teaching has never been a stress-free gig – and now, teachers have to deal with more curveballs than ever (thanks Covid!).
🍎 That's why Mud and Ink Teaching is here to help.
Founded by Amanda Cardenas, Mud and Ink Teaching gives you and your staff the benefit of consulting with a 13-year English teacher, Golden Apple Scholar, staff development leader, presenter of national development events/conferences, and guest on countless interviews and podcasts!🙌
✏ Mud and Ink Teaching can enrich professional development in whichever way is best suited to you and/or your staff:
✅ Enjoy the benefit of a completely neutral mentor with 1:1 coaching or group sessions!
✅ Book Amanda for a presentation on curriculum design in English language arts, poetry instruction, best practices in lesson design, and more!
✅ Or check out one of the workshops here – or even book your own!
🏈 And with the Super Bowl coming up, there's a fantastic opportunity to engage students by discussing their favorite commercials, the target audiences, and the meaning behind the ads.
Grab Amanda's free templates today and dive into Super Bowl ad analysis with your students. 👇
🔥 The Hot Corner
💬 Quoted… "This common-sense, bipartisan legislation is unfortunately necessary in light of recent misconduct, and is supported by Americans across the political spectrum. Both of you have recently addressed this issue in public comments, but this glaring problem will not go away until it is fixed and Congress should not delay when we have the power to fix it."
Context: 27 House members signed a letter urging Speaker Nancy Pelosi (D-CA) and Minority Leader Kevin McCarthy (R-CA) to introduce legislation banning members of Congress from owning or trading stocks.
+Go deeper: From the Left | From the Right | See the 360° view.
📊 Stat of the day… A record 15% of Fortune 500 companies had a female CFO last year.
🤯 Did you know?… Some fish eggs can survive and hatch after being pooped out by ducks.
Scientists believe this could explain how fish sometimes 'appear out of nowhere' in lakes and ponds that are physically cut off from other bodies of water.
📖 Worth a read… On Leaving Facebook → (Frantic)
🍩 DONUT Holes…
Image: WSJ
+For computer nerds like us: Meta is building the world's most powerful AI-specific supercomputer that should be complete later this year. It'll ultimately feature a whopping 16,000 Nvidia A100 GPUs.
Some Monkey Business Went Down in PA
Images: PA State Police/Jimmy May, AP
💥🚚🐒 Several monkeys were set free on Friday after a trailer carrying a load of 100 animals collided with a dump truck on an interstate in rural Pennsylvania. By late Saturday, the last of the escaped monkeys had been recaptured.
​​These cynomolgus macaque monkeys are often used in scientific research and can cost up to $10,000 apiece. (Quick math: That's a ~$1 million trailer load.)
The shipment in question was en route to a CDC-approved quarantine facility after arriving early Friday from Mauritius, an island nation in the Indian Ocean.
Health officials said finding and apprehending the escaped monkeys was a top priority since the animals have been known to transmit diseases like monkeypox and the herpes B virus.
+From the annals: Cynomolgus monkeys were in such high demand for vaccine research at the start of the pandemic that some scientists discussed creating a 'strategic monkey reserve' similar to emergency stockpiles maintained by the US government for oil and grain.
Did You Know That We Have Another Newsletter?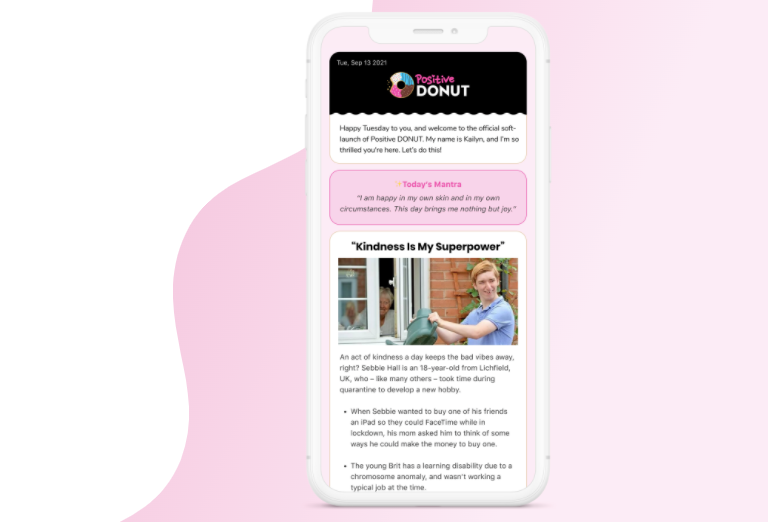 It's called Positive DONUT, and we think you should check it out.
This 100% free newsletter hits inboxes each Tuesday with nothing but non-cheesy good news that'll make you cheese.
👇 Get the only newsletter out there specifically designed to combat news anxiety.
💡 Dose of Knowledge
Which planet's moons are nearly all named after Shakespearean characters?
A) Saturn
B) Jupiter
C) Neptune
D) Uranus
(keep scrolling for the answer)
📜 From the Annals
The Strange History of Shopping Carts
Image: Prasatporn Niklkumhaeng/Eyeem
QUICK: what's the first thing you do at the grocery store?? We conducted a super in-depth and not-at-all informal poll of 23 people yesterday and found ~70% say they "Grab a shopping cart."
So it may be hard to imagine when we say there was once a time before shopping carts – but it's true *gasp*. To use an analogy, if the world used BSC (before shopping carts) instead of BCE, we'd be in the year 85.
⏪ But it all started a couple years prior… when grocer Sylvan Goldman acquired a chain of supermarkets in Oklahoma. He bought the stores in 1934 – just after the height of the Great Depression – and they weren't doing so hot.
So he came up with an idea to try and increase sales, and it started with a simple question: Would putting wheels on baskets lead to a better in-store experience and people buying more items?
Sylvan thought it would – with shoppers not needing to worry about lugging around a heavy basket, they may be more at ease and likely to purchase additional things.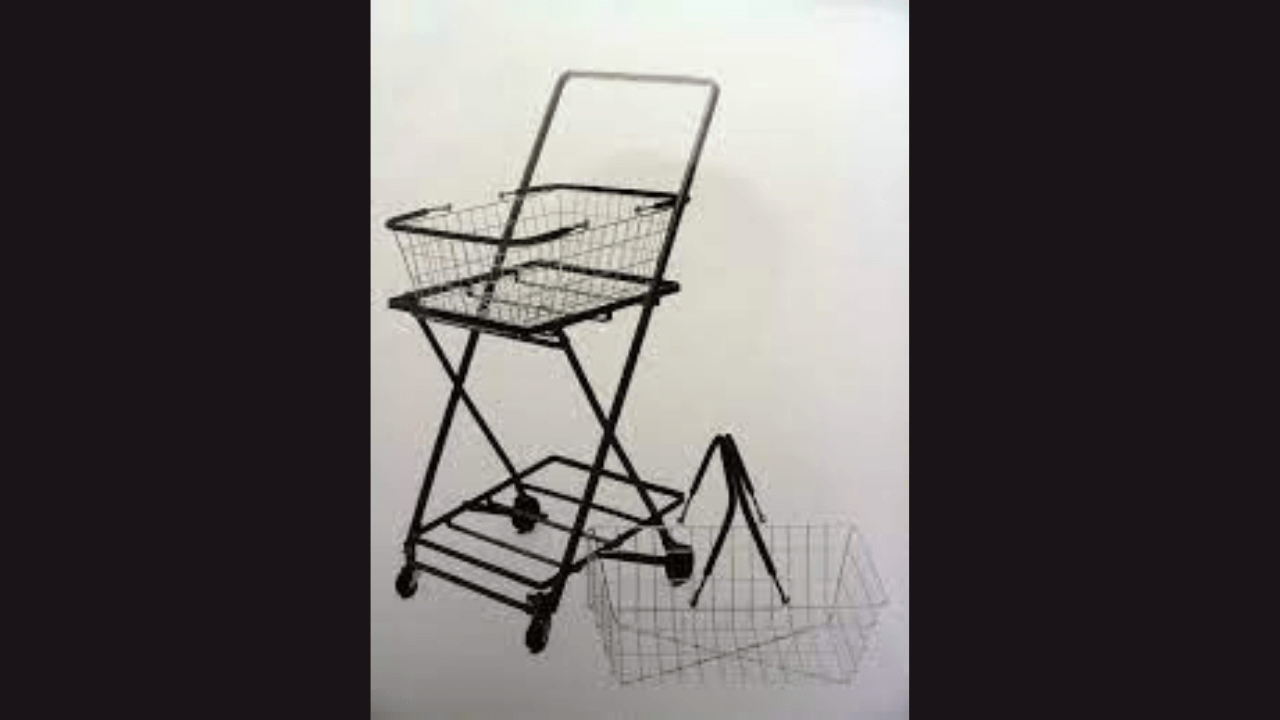 Image: National Museum of American History, Smithsonian Institution
In the mid-1930s, Goldman and handyman Fred Young created the first shopping cart prototype – which looked something like this 👆 – and put them in his stores. But then another problem popped up.
Women compared it to a "baby buggy" and refused to push it around, while men weren't too fond of the idea that they couldn't carry all their groceries around the store. Folks stuck with what they were used to and the carts sat mostly unused.
🛒 Fake it til you make it… But Goldman was undeterred. He hired attractive decoy shoppers to give off the vibe that people were actually using the carts – and enjoying them. He also placed employees in the front of the store with the instruction to encourage incoming shoppers to use a cart (one might even say they were "pushin' C" 😉).
That seemed to do the trick. Carts started to boom in popularity, and Goldman quickly formed a business to began selling his carts to competitors (which became very successful).
The shopping cart wasn't the only thing he invented. The grocery sacker, folding interoffice basket carrier, and handy milk bottle rack can all be attributed to Goldman, according to the Oklahoma Historical Society. He died in 1984 with an estate worth ~$400 million.
So the next time a shopping cart dents your car in the parking lot, you know exactly who to thank – Sylvan Goldman, the inventive grocer from Oklahoma.
As Paul Harvey would say, "And now you know… the rest of the story."
+Fun fact: Goldman only ever achieved a formal eighth grade education.
Refer friends to the DONUT, get rewarded
Check out our referral prizes you can get just for introducing people you know to this newsletter. 👇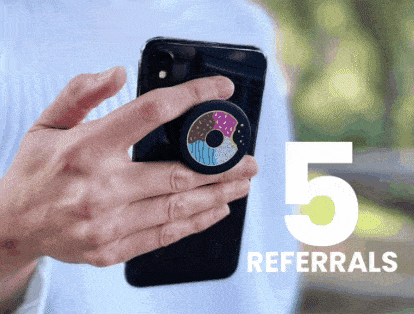 Here's your unique link to copy & send to anyone you think would like the DONUT:
Ambassador Rewards and Progress →
💡 Dose of Knowledge Answer
D) Uranus
Examples include Ophelia, Miranda, Prospero, Portia, Titania, Oberon, and Puck.